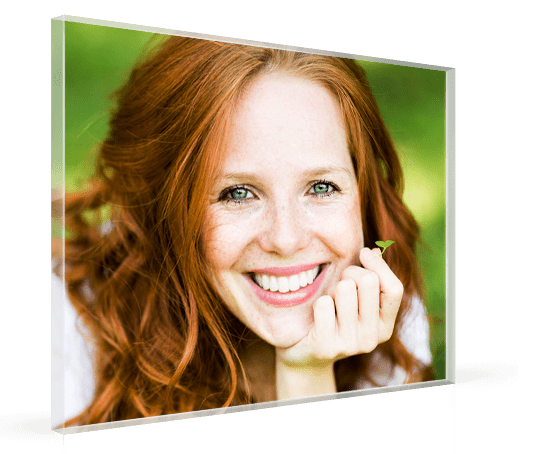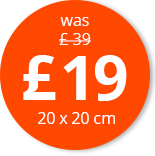 Luminous, brilliant colours
⅛ in or ⅓ in thick glass
Diamond-cut edges
Ready for dispatch:
Monday 28 May

Acrylic print in 3 steps
1. Upload photo

2. Select size

3. Order acrylic print

---
Acrylic glass photo – information
Direct digital printing under acrylic glass with Océ – Canon™ print technology including white print
Acrylic glass available in ⅛ in or ⅓ in thicknesses (3 mm or 8 mm)
8 mm premium acrylic glass with diamond-cut edges available
XXL acrylic glass photos available up to 80 in (2 metres) in size
Next Day delivery: many acrylic prints available with an overnight service
"Floating" effect thanks to hidden wall mounting – choice of 3 hanging systems
---
---
Sizes and prices
All prices incl. VAT – More sizes and prices.
---
Acrylic print – 100% radiant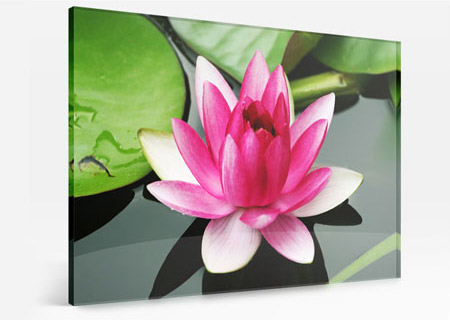 Intense, luminous colours
Spectacular strength and depth of colour are imperative. That is why we use the newest technology to print your photo on glass. more
Acrylic prints are produced by two methods: by direct print or lamination, where the poster is stuck underneath the glass. The immediate bond of photo and glass allows for the best print quality with remarkable detail and colour.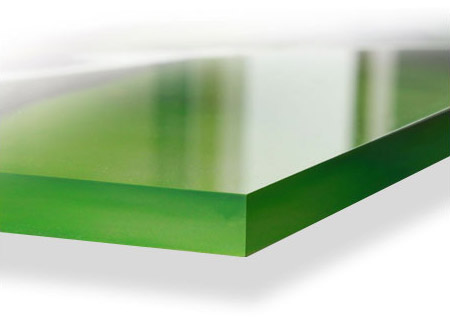 Diamond-cut
The base material for your photo is special XT acrylic glass. The ⅓ in (8 mm) thick acrylic glass has diamond-cut edges. This produces more
a brilliant 3D effect for your photo. Its material qualities make acrylic glass perfect for photo printing. It is stable, light and translucent, and has a completely flat surface. All this makes it amazingly suitable for printing on glass.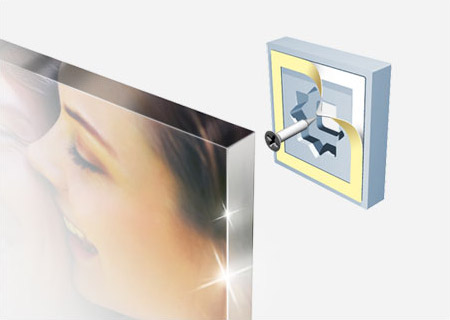 "Floating" hanging effect
Acrylic prints are particularly impressive when they appear to be "floating" on the wall. We offer three reliable mounting kits. more
We have developed hanging kits specifically for our acrylic prints. These allow acrylic glass photos to be mounted very easily on the wall. Simply choose between a "floating" mounting option or a stainless steel design set.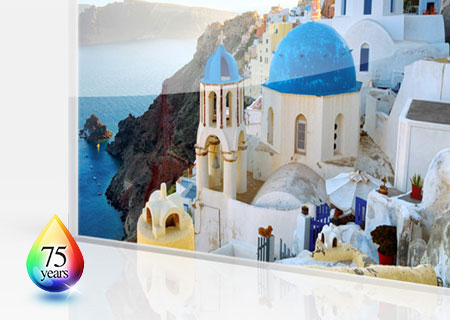 75 year colour guarantee
Using the latest Canon™ printing technology and the best quality colours ensures that our acrylic prints are especially durable. more
The fastness and brilliance of colour can therefore be guaranteed for 75 years. This is due to the cutting edge printing technology. The guarantee is valid for prints not hung in direct sunlight.
---
Acrylic glass photo – simply brilliant!
Photos on acrylic glass are very much on trend at the moment and are becoming more and more popular. The reason for this is the unique vibrancy of a photo print on Plexiglas. The depth of sharpness and brilliant glass surface lend your photo a timeless elegance. A photo print behind acrylic glass also convinces with precise detail and high contrast.
The product version with 8mm thick glass and diamond-cut edges is particularly impressive. The viewer of this premium edition will have the impression of being able to look into the 8 mm deep image from the side, since the crystal clear edges of the acrylic glass sheet create extraordinary spatial depth.
Acrylic print – the photo print behind glass
The latest and highest-quality technique for printing a photo onto acrylic glass is direct printing. Here, the photo is printed on to the back of the acrylic glass sheet with CMYK colours and then sealed with white. This white is applied in two layers over the colour print. This technique of printing on acrylic glass has the positive effect of being very durable. Other manufacturers make things much easier: They simply glue a poster print to the back of the glass. The disadvantage of this method is clear: The poster begins to peel off the acrylic glass after just a few months.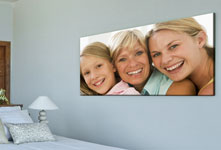 Acrylic glass is especially suitable
There are many reasons why acrylic glass is particularly suitable for photo printing. Here are just a few:
The surface finish: Thanks to the production of Plexiglas XT by means of an extrusion process, the surface is particularly smooth. This allows printing in the highest DPI resolution and results in a photo product with maximum sharpness.
The weight: In comparing mineral glass to acrylic glass, it becomes clear why we print on Plexiglas rather than real glass. Acrylic glass is much lighter than glass.
The breakage resistance: The structure of acrylic glass, or polymethyl methacrylate as it is known in chemistry, is very convincing. After all, if it falls, it won't shatter like real glass.
Order acrylic glass photos cheaply
For good value for money, large-format acrylic glass prints are best. You'll save the most money when you order XXL sizes. It is always more economical to order an image in the same format one size larger since the prices do not increase linearly. An example: If you order an photo on acrylic glass in the dimensions 60 x 60 cm, this will cost £79. The larger version on acrylic glass with 80 x 80 cm is only £20 more but is four times larger.
.
Mounting – hang your picture easily
To spare you the agonising after your purchase of how to hang your new acrylic photo on the wall, we have developed suitable mounting systems. These will securely attach your picture over your bed, the sofa or the bath. The hanging systems are cleverly designed and very easy to install.
To suit the various types of acrylic pictures, we have developed different mounting systems, which can be ordered together with your photo print.
Couple: The most popular mounting set holds acrylic prints of up to 6 kg in weight. The adhesive mount attached to the back of the picture will make it look like it is floating free in front of the wall.
Ghost: The Ghost mount is also glued on to the back of the picture and makes it look like the picture is holding itself up on the wall. The Ghost hanging system is economical and is suitable for pictures of up to 0.6 kg.
Steel20: Sometimes it just has to be a little bigger. For this reason, we also offer a hanging system for XXL acrylic glass prints. Large format photos are of course considerably heavier and therefore cannot be hung using an adhesive mount. This is where the Steel20 hanging system comes in. The system attaches your acrylic glass photo directly to the wall using stainless steel pins and ensures secure hold.