Acrylic print in 3 steps
1. Upload photo

2. Select size

3. Order acrylic print

---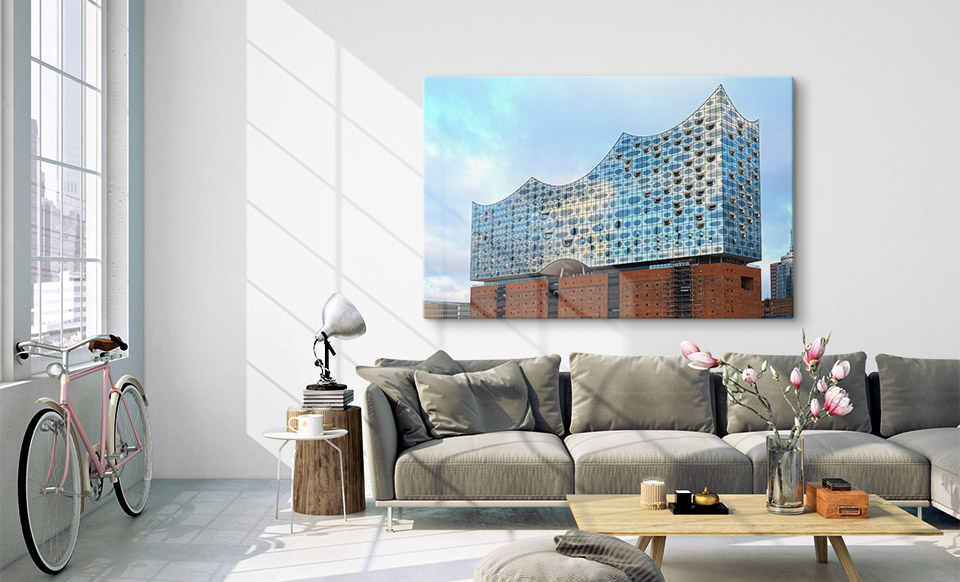 ---
---
Tip: We recommend the "Steel" hanging system for formats of 100 x 100cm and larger.
---
Different sizes


40 x 30 cm


60 x 40 cm


80 x 60 cm


120 x 90 cm


160 x 120 cm
---
---
Show your true colours: print your photo cheaply on acrylic glass
Robust but lighter than real glass: acrylic glass combines the shatter-resistance of plastic with the elegant optics of pure glass and is thus the perfect material for turning your favourite photos into a work of art for the living room, bathroom or kitchen. It is the colour brilliance of acrylic glass photos that will impress in particular. Both large and small formats can be printed cheaply onto Plexiglass with our acrylic photo printing offers
Acrylic glass: make a feature out of colour-rich photos at economic prices
We accept orders for acrylic photo prints in a wide range of sizes and formats. Smaller acrylic glass prints can be produced at great prices in the 3mm-thick variant. Larger formats of 1 metre or more in length should be ordered as an acrylic glass print on 8mm-thick panels, since these are more stable and resilient when mounted. The 8mm version also has a particularly elegant finish thanks to its diamond-cut edges. This gives your motif an additional three-dimensional effect.
These motifs are particularly effective: Acrylic glass is translucent and allows colour-intense motifs in particular to realise their full impact. The deep blue of a summer sky or a vibrant autumn forest are the perfect motifs for a print on acrylic. The vivid colours will impress not only with a special brilliance but also with a spectacular deep-view effect.
Acrylic photo printing offers for just about every room in the house
Acrylic glass is the perfect material for your photo prints not only because of the colour intensity but also because it is robust, fade-resistant and very versatile. Three ideas for taking advantage of our acrylic photo printing offers:
Style-up your bathroom with a print on acrylic: The steam from a shower won't be a problem for your acrylic prints and the hard-wearing surface can simply be wiped down as necessary
Acrylic prints are a cheap but effective decorative solution for above the kitchen counters: food photography is not only colourful but is also the perfect artwork for every kitchen. Any grease or other dirt can be wiped away easily from the surface of your acrylic photo print. Just be careful about heat and hot liquids as these can damage the surface.
Acrylic prints outdoors: Since the material can withstand the sun and rain, acrylic photo prints are an ideal cheap solution for outside areas. However: in especially exposed areas and in the case of large formats, photo prints of metal are a better solution, since this material is even sturdier.
Professional tip in conclusion: Since acrylic glass is translucent, you can create special effects by attaching a light source behind the print. A string of fairy lights, for example, is an easy and cheap way to really bring your acrylic photo prints to life.
Tip: The JPEG photo format is ideal for uploading and ordering your large acrylic prints.
---
Customer reviews
Richard
Review in Thurso
Product: Acrylic print Verified purchase
I am very pleased with the quality of my photo on the acrylic glass. This is my first time choosing Acrylic glass and I was not disappointed. It order process was simple. My work was delivered on time. Very pleased.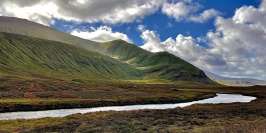 Brian
Review in Birmingham
Product: Acrylic print Verified purchase
The ordering process was easy and quick, however, when the items arrived in the UK, UPS (the carrier) managed to damage the items so that part of the deal wasn't good. Subsequently, all correspondence and conversations with Acrylic Glass Photo customer services were super helpful... they sent replacements with no cost to myself in a super quick fashion. I wish that UPS would take some lessons in customer services from AGP. The most important part of this review was the quality of my order... perfect! Thank you AGP I will be using you again.
---
Ria
Review in Carmarthenshire
Product: Acrylic print Verified purchase
5* printing quality. very happy I will be using again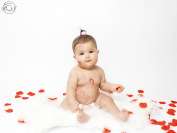 Eleanor W.
Review in United Kingdom
Product: Acrylic print Verified purchase
Just love my photo of the flamingo. First time of having a acrylic photo done which looks stunning on the wall. Great price also.

---
---
---
Further information
Acrylic print info
Prices
Delivery times
Mounting
Acrylic glass informations
High gloss acrylic glass
Océ – Canon™ print technology
Up to 200 years' light resistance
Glass thickness: 3 or 8 mm
8 mm with diamond-cut edges
---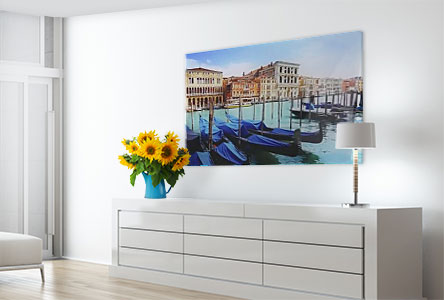 Detailed information
High gloss acrylic glass available in two choices of glass thickness 3 or 8 mm
Premium (8 mm) + diamond cut edges
Choice of 3 mounting systems – also "floating" hanging form
Printed directly on acrylic glass with Océ – Canon™ print technology including white print
Many acrylic print sizes also available with Next Day delivery
Glass printing also available in XXL sizes up to 2 metres
Your acrylic photo is available in the following thickness: 3 mm / 8 mm
Size
RRP
Price
Choose size

XS

20 x 20 cm

£45.00

£19.00

£49.00

select

XS

30 x 20 cm

£20.00

£60.00

select

XS

40 x 30 cm

£65.00

£30.00

£70.00

select

XS

40 x 40 cm

£35.00

£95.00

select

XS

45 x 30 cm

£75.00

£35.00

£95.00

select

S

60 x 40 cm

£45.00

£115.00

select

S

60 x 45 cm

£50.00

£120.00

select

S

60 x 60 cm

£105.00

£60.00

£140.00

select

M

80 x 60 cm

£115.00

£65.00

£165.00

select

M

80 x 80 cm

£80.00

£170.00

select

M

90 x 60 cm

£125.00

£70.00

£170.00

select

L

100 x 100 cm

£100.00

£250.00

select

L

120 x 80 cm

£175.00

£95.00

£245.00

select

L

120 x 90 cm

£175.00

£100.00

£250.00

select
Delivery discount available on multiple purchases (same size).
All sizes and prices
Prices incl. VAT.
When will your acrylic be delivered?
Choose a size
Destination
TODAYOrder
now

Next Day*
EXPRESSdelivery
guaranteed

PRIO**delivery
expected

STANDARDdelivery
expected

Thurs
Fri
Sat
Sun
Mon
Tue
Wed
Thurs
Fri
Sat
11
Aug.
12
Aug.
13
Aug.
14
Aug.
15
Aug.
16
Aug.
17
Aug.
18
Aug.
19
Aug.
20
Aug.
Order weekdays until 11 a.m.:
* Guaranteed delivery next working day
** Prioritised production and standard delivery
Our delivery companies:

---
Destination
| | Size | Next Day EXPRESS Upgrade | PRIO Upgrade | Delivery |
| --- | --- | --- | --- | --- |
| XS | 30 x 20 cm | £69.95 | £5.95 | £22.95 |
| XS | 40 x 30 cm | £69.95 | £5.95 | £22.95 |
| XS | 45 x 30 cm | £69.95 | £5.95 | £22.95 |
| S | 60 x 40 cm | £74.95 | £7.95 | £15.95 |
| S | 60 x 45 cm | £74.95 | £7.95 | £15.95 |
| S | 75 x 50 cm | £74.95 | £7.95 | £15.95 |
| M | 80 x 60 cm | £74.95 | £7.95 | £15.95 |
| M | 90 x 60 cm | £79.95 | £9.95 | £19.95 |
| M | 100 x 75 cm | £79.95 | £9.95 | £19.95 |
| M | 105 x 70 cm | £95.95 | £12.95 | £19.95 |
| L | 120 x 80 cm | £95.95 | £12.95 | £19.95 |
| L | 120 x 90 cm | £95.95 | £12.95 | £19.95 |
Prices incl. VAT.
Delivery discount available on multiple purchases (same size).
All prices and delivery times
Couple
Harry
Steel 20
Image
Components
4-part set comprising
2 mounts & 2 spacers
4-part set incl. screws
15 mm diameter
4-part set incl. screws
20 mm diameter
Weight capacity
Holds up to 6 kg
approx. 120 x 90 cm
Suitable for all photo sizes
Suitable for all photo sizes
Impression
"Floating" effect
High-quality stainless steel
High-quality stainless steel fixture
(AISI304)
Suitable for
Alu-Dibond
Other
Assembly instructions incl.
Assembly instructions incl.
Drilling & assembly instructions excl.
Price
£12.95
£23.80
£18.95
---
---
This might also interest you