Panoramic Metal Print in 3 steps
1. Upload photo

2. Select size

3. Order metal print

---
Ultra-wide Print on Aluminium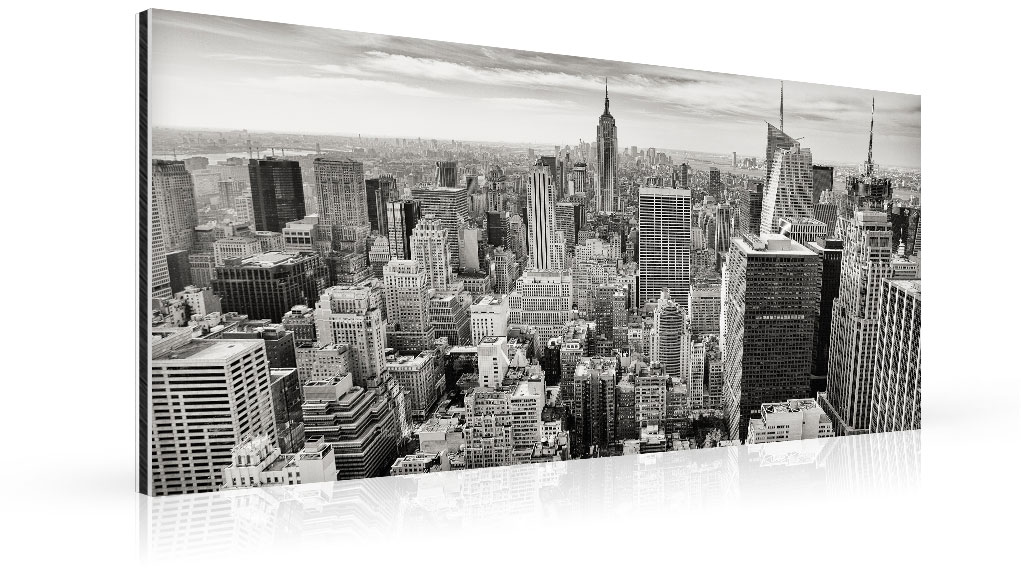 Panoramic photos printed on metal are very stable and have a very high colour saturation. Sizes up to 120 x 60 cm can be ordered directly.
Each size up to 240 x 120 cm will be printed on demand.
---
---
Choose your style
Brushed aluminium will give your photo a stunning metallic shimmer.
White & semi-glossy surface - perfect for Fine-Art photography.
---
---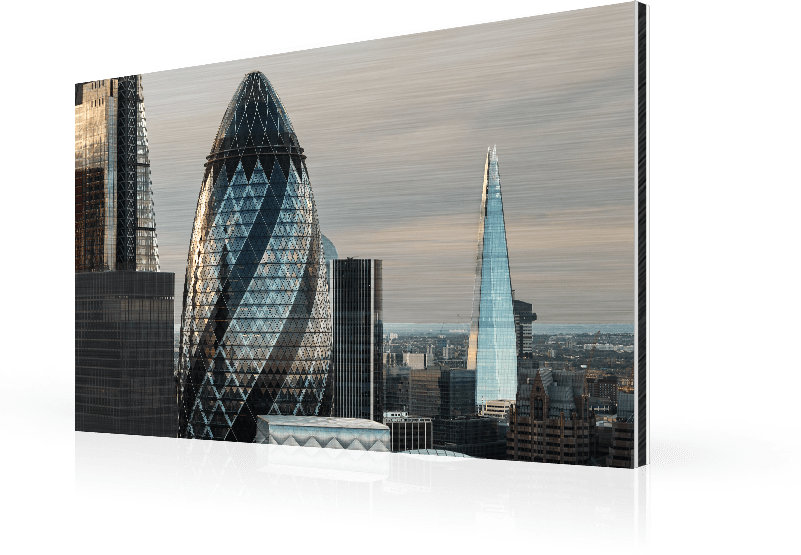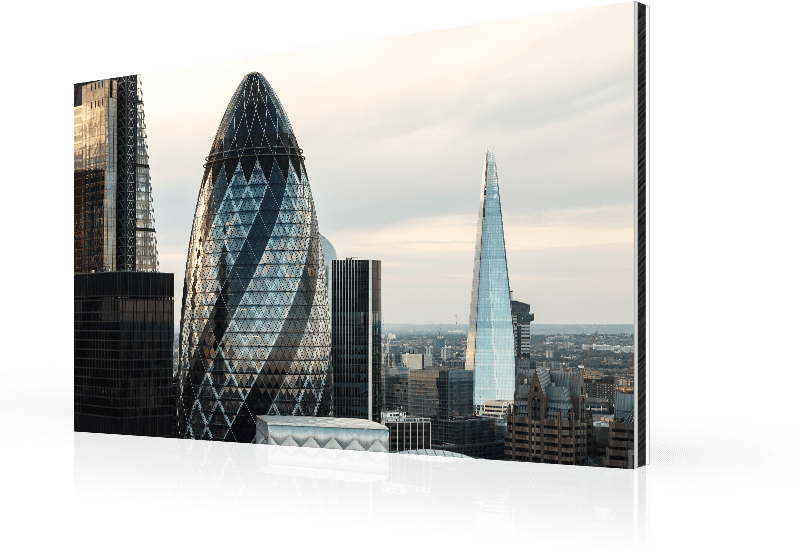 ---
Panoramic metal print - a special print in special sizes
Stunning printing details
Panoramic metal prints exceed all optical bounds. The panoramic metal photo prints will delight with their format and the sense of the full range of view, whilst the fascinating depth of detail in metal photos reinforces this effect. There are many different designs that are suitable for panoramic metal prints.
Of course, landscape-format motifs are particularly suitable for panoramic metal photo prints. However, a panorama image can also be cut from a regular photo. Even pictures taken using a mobile phone have sufficient resolution for this purpose. Another way to create panoramic metal prints is adding together multiple photos.
Go wide or ultra-wide!
Panoramic prints are not clearly defined in their horizontal dimensions.
We offer the panoramic prints on aluminium in two popular ratios – the 2:1 ratio and 3:1 ratio.
The 2:1 panoramic is also defined as a small panoramic format. The 3:1 panoramic is considerably longer in its horizontal aspect and can be really a pretty large metal prints.
---
Did you know? We offer 3 clever hangings for you metal print.
---
Customer reviews
Michael T.
Review in United Kingdom
Product: Metal print Verified purchase
This is my second metal print and the quality is just as good as the first. The quality and the thinness of the raised plate make it stand out and look really professional.
Michael T.
Review in United Kingdom
Product: Metal print Verified purchase
I liked the lifelike colours and non-reflective service. Also the picture remains clear from every angle.

---
Alistair
Review in JERSEY
Product: Metal print Verified purchase
We ordered a 40x40cm acrylic glass print from a photo upload from our holiday. The order process was very easy and intuitive, communications good and delivery very prompt. The picture was well-packaged and arrived at our home in Jersey in perfect condition and was attached to our wall with the 'couple' fixings (optional extra) the morning after. Would certainly use again.

Mike
Review in 2ur
Product: Metal print Verified purchase
Quality print speed delivery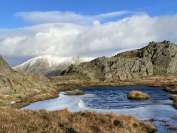 ---
---
---
Further information
Metal print info
Prices
Delivery times
Mounting
Alu-Dibond information
Original Alu-Dibond from Thyssen Krupp©
Modern Océ – Canon™ print techology
200 years' fade resistance (indirect light)
White, semi-gloss or metallic, brushed surface finish
---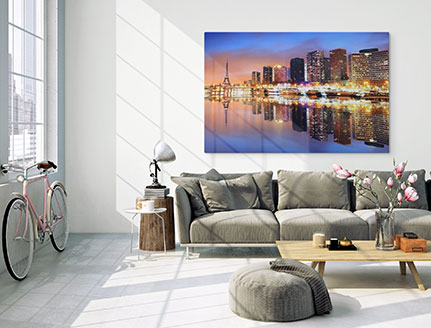 Detailed information
Very sturdy Alu-Dibond© compound structure
Alu-Dibond© available in a metallic brushed and white, semi-gloss surface finish
Printed directly onto Alu-Dibond© with modern Canon™ print technology including white print
Aluminum printing also available in XXL sizes up to 2 metres as custom sizes
Choose from 3 mounting systems – incl. "floating" effect mount
Your metal print is available in the following finishes: white semi-gloss / metallic brushed
Size
RRP
Price
Choose size

XS

20 x 20 cm

£19.00

£19.00

£19.00

select

XS

30 x 20 cm

£25.00

£25.00

select

XS

40 x 30 cm

£39.00

£30.00

£30.00

select

XS

40 x 40 cm

£35.00

£35.00

select

S

60 x 40 cm

£69.00

£45.00

£45.00

select

S

60 x 45 cm

£50.00

£50.00

select

S

60 x 60 cm

£60.00

£60.00

select

M

80 x 60 cm

£79.00

£65.00

£65.00

select

M

80 x 80 cm

£80.00

£80.00

select

M

90 x 60 cm

£70.00

£70.00

select

L

100 x 100 cm

£100.00

£100.00

select

L

120 x 80 cm

£129.00

£95.00

£95.00

select

L

120 x 90 cm

£129.00

£100.00

£100.00

select
Delivery discount on multiple purchases (same size)
Prices incl. VAT.
When will your Alu-Dibond print be delivered?
Choose a size
Destination
TODAYOrder
now

Next Day*
EXPRESSdelivery
guaranteed

PRIO**delivery
expected

Sat
Sun
Mon
Tue
Wed
Thurs
Fri
Sat
Sun
Mon
09
Dec.
10
Dec.
11
Dec.
12
Dec.
13
Dec.
14
Dec.
15
Dec.
16
Dec.
17
Dec.
18
Dec.
Order weekdays until 11 a.m.:
* Guaranteed delivery next working day
** Prioritised production and standard delivery
Our delivery companies:

---
Destination
| | Size | Next Day EXPRESS Upgrade | PRIO Upgrade | Delivery |
| --- | --- | --- | --- | --- |
| XS | 30 x 20 cm | £69.95 | £5.95 | £22.95 |
| XS | 40 x 30 cm | £69.95 | £5.95 | £22.95 |
| XS | 45 x 30 cm | £69.95 | £5.95 | £22.95 |
| S | 60 x 40 cm | £74.95 | £7.95 | £15.95 |
| S | 60 x 45 cm | £74.95 | £7.95 | £15.95 |
| S | 75 x 50 cm | £74.95 | £7.95 | £15.95 |
| M | 80 x 60 cm | £74.95 | £7.95 | £15.95 |
| M | 90 x 60 cm | £79.95 | £9.95 | £19.95 |
| M | 100 x 75 cm | £79.95 | £9.95 | £19.95 |
| M | 105 x 70 cm | £95.95 | £12.95 | £19.95 |
| L | 120 x 80 cm | £95.95 | £12.95 | £19.95 |
| L | 120 x 90 cm | £95.95 | £12.95 | £19.95 |
Prices incl. VAT.
Delivery discount available on multiple purchases (same size).
All prices and delivery times
Couple
Harry
Steel 20
Image
Components
4-part set comprising
2 mounts & 2 spacers
4-part set incl. screws
15 mm diameter
4-part set incl. screws
20 mm diameter
Weight capacity
Holds up to 6 kg
approx. 120 x 90 cm
Suitable for all photo sizes
Suitable for all photo sizes
Impression
"Floating" effect
High-quality stainless steel
High-quality stainless steel fixture
(AISI304)
Suitable for
Alu-Dibond
Other
Assembly instructions incl.
Assembly instructions incl.
Drilling & assembly instructions excl.
Price
£12.95
£23.80
£18.95
---
---
This might also interest you