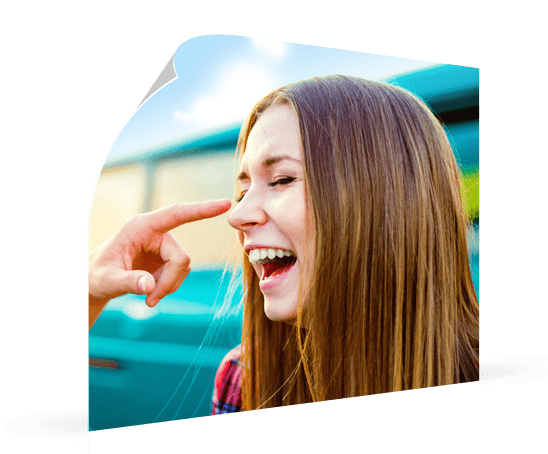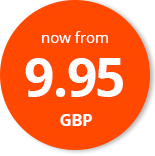 Perfect colour reproduction
Premium Fuji® photo paper
Delivered within 48 hours
Ready for dispatch:
Monday, 11 Dec 2023

Photo poster in 3 steps
1. Upload photo

2. Choose a size

3. Order poster print

---
Customer reviews
Michael T.
Review in United Kingdom
Product: Photo poster Verified purchase
This is my second metal print and the quality is just as good as the first. The quality and the thinness of the raised plate make it stand out and look really professional.
Michael T.
Review in United Kingdom
Product: Photo poster Verified purchase
I liked the lifelike colours and non-reflective service. Also the picture remains clear from every angle.

---
Alistair
Review in JERSEY
Product: Photo poster Verified purchase
We ordered a 40x40cm acrylic glass print from a photo upload from our holiday. The order process was very easy and intuitive, communications good and delivery very prompt. The picture was well-packaged and arrived at our home in Jersey in perfect condition and was attached to our wall with the 'couple' fixings (optional extra) the morning after. Would certainly use again.

Mike
Review in 2ur
Product: Photo poster Verified purchase
Quality print speed delivery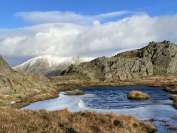 ---
---
---
Further information
Poster info
Prices
Delivery times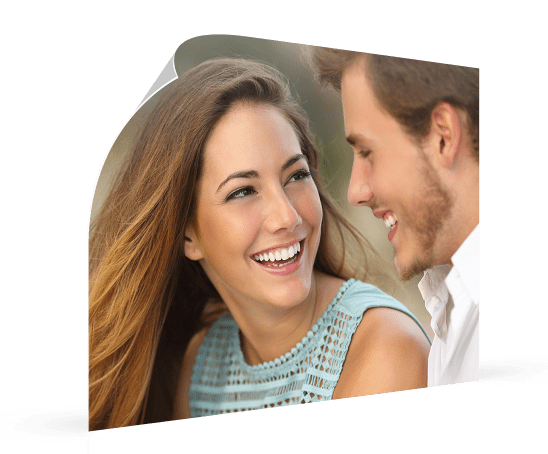 Poster information
FujiColour® premium poster paper
Semi- or high-gloss finish
EPSON® UltraChrome® - HDR® colour system
Fade resistant for up 200 years
Rolled up for shipping
---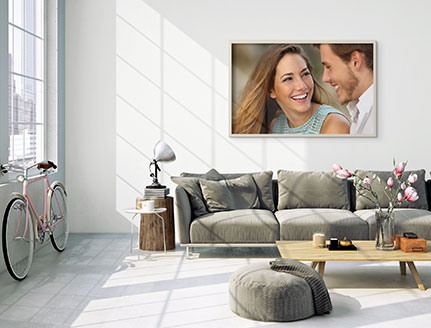 Detailed information
Photo poster on Fuji© premium paper with Luminax technology for brilliant colour reproduction
Printed directly onto professional photo paper with modern EPSON© UltraChrome© 11 colour technology
Available in semi-gloss (270 g/m²) and high-gloss (240 g/m²) finish
Available in many sizes incl. XXL sizes up to 2 metres
Guaranteed light resistance of up to 200 years out of direct sunlight
Your photo poster is available in the following finishes: high-gloss / semi-gloss
Size
RRP
Price
Choose size

XS

30 x 20 cm

£9.95

£9.95

select

XS

30 x 30 cm

£12.95

£12.95

select

XS

40 x 30 cm

£13.95

£13.95

select

XS

40 x 40 cm

£16.95

£16.95

select

S

50 x 50 cm

£22.95

£22.95

select

S

60 x 40 cm

£19.95

£19.95

select

S

70 x 50 cm

£29.95

£29.95

select

M

80 x 60 cm

£42.95

£34.95

£34.95

select

M

90 x 60 cm

£55.95

£38.95

£38.95

select

L

120 x 80 cm

£72.95

£72.95

select

XL

150 x 100 cm

£97.95

£97.95

select
Delivery discount on multiple purchases (same size)
Prices incl. VAT.
When will your poster be delivered:
TODAYOrder
now

Next Day*
EXPRESSdelivery
guaranteed

PRIO**delivery
expected

Sat
Sun
Mon
Tue
Wed
Thurs
Fri
Sat
Sun
Mon
09
Dec.
10
Dec.
11
Dec.
12
Dec.
13
Dec.
14
Dec.
15
Dec.
16
Dec.
17
Dec.
18
Dec.
Order weekdays until 11 a.m.:
* Guaranteed delivery next working day
** Prioritised production and standard delivery
Our delivery companies:

---
Delivered to:
| | Size | Next Day EXPRESS Upgrade | PRIO Upgrade | Delivery |
| --- | --- | --- | --- | --- |
| | All | - | - | £19.95 |
Prices incl. VAT.
Delivery discount on multiple purchases (same size)
All delivery prices and times
---
Photo posters – popular wall pictures
Posters are still a classic when it comes to the decoration of living spaces. In addition to its eye-catching role in the advertising industry, the poster is also an affordable way to have your own photo printed in large format. This makes it very easy to decorate your own four walls with pictures you have taken yourself. Although photo posters are used for many decades as a decoration, they appeal now more than ever with a fresh, colourful and sharp photo quality./p>
The format selection – your poster in every orientation
Standard, commercially available image posters are often laid out in portrait mode. However, wall pictures are commonly in landscape format. We can turn into photos into posters that fit your motif. As well as landscape format, it is also possible to order a poster in square format or even as a panoramic. Thus, you can personalise your own four walls completely individually.
Photo poster with your own motif
The choice of image for posters in online stores and creative shops is also often limited or doesn't exactly fit with your ideas. With a motif of your own choosing, you'll have your own personal, unique photo as a poster – something no one else will have.
The surface finish is freely selectable
Before printing your photo poster, the surface structure should be selected. For poster printing, we offer the options of a matt or glossy finish.
High-gloss or matte? There are arguments for and against both:
| Matte poster | High-gloss poster |
| --- | --- |
| a less fragile surface | precise, detailed edges and sharpness |
| elegant appearance | bright and colour-intensive |
| more delicate in the printing process | susceptible to fingerprints |
| matte colours | susceptible to reflections |
Which version to choose is above all a matter of preference. Gloss or matte - each surface has its advantages and disadvantages. The glossy option is usually selected for holiday photos and colour-rich photos because it reflects bright colours especially faithfully and vividly. Matte posters, on the other hand, are especially popular for monochrome photography or for wedding photographs. We use Fuji® premium poster paper for both types of poster. This way, your photo poster will retain its vivid colours for many decades to come.
Delivery of posters
We deliver your photo poster quickly and directly to you at home. After printing, your poster will be rolled carefully in tissue paper and will be sent out to you in a transport tube. Thus, your photo poster will arrive with you a few days later safely and undamaged.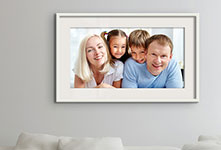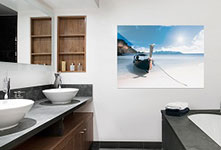 Five quick poster mountings for the wall
Apply double-sided sticky tape to the back of the photo poster at the edges and in the middle. Then carefully stick to the wall from the top to the bottom.
Power Strips are the expensive version of double-sided tape. They (are said to) hold longer and more weight Apply in the same way as the double-sided tape. To take the poster down from the wall again, just pull on the ends of the strips.
Mount the photo poster using thumbtacks. Position the poster on the wall and pin to the wall using a thumbtack in each corner.
Use pins to attach the poster to the wall. Again, the photo poster can be fixed to the wall using a pin in each corner. This method will only work on wallpapered walls.
Hang the poster in a frame. This is the most elegant but also the most expensive solution. The selected frame can easily be attached to the wall using two nails.