Your HD Metal print in 3 steps
1. Upload photo

2. Select size

3. Order metal print

---
High Quality Aluminium Prints
---
---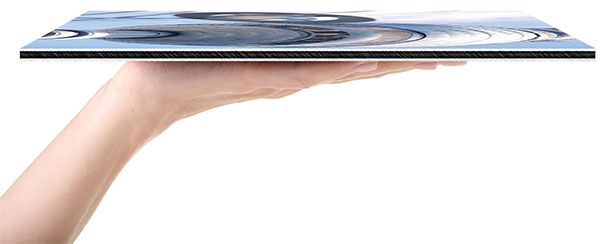 Thin, sturdy, brilliant
Aluminium is the perfect image carrier for XXL prints. It combines high saturation with a low weight and stability. Prints on Alu-Dibond are ideal for HRD photography and exciting photo motifs.
---
Ready to ship:
Monday, 11 Dec 2023
---
Two elegant versions
White metal with a semi-glossy surface is perfect for Fine-Art photography.
With brushed aluminium your photos will be "covered" with a stunning metallic shimmer. The white areas of your image won't be printed but will shine from far away.
---
---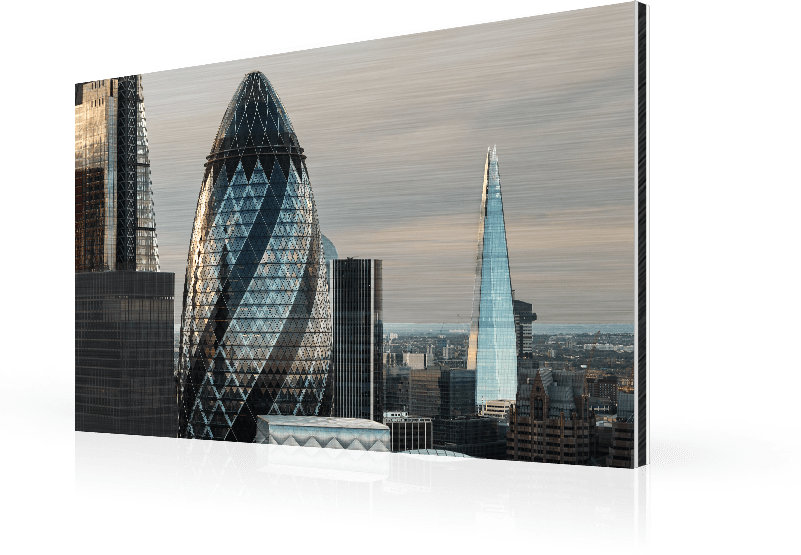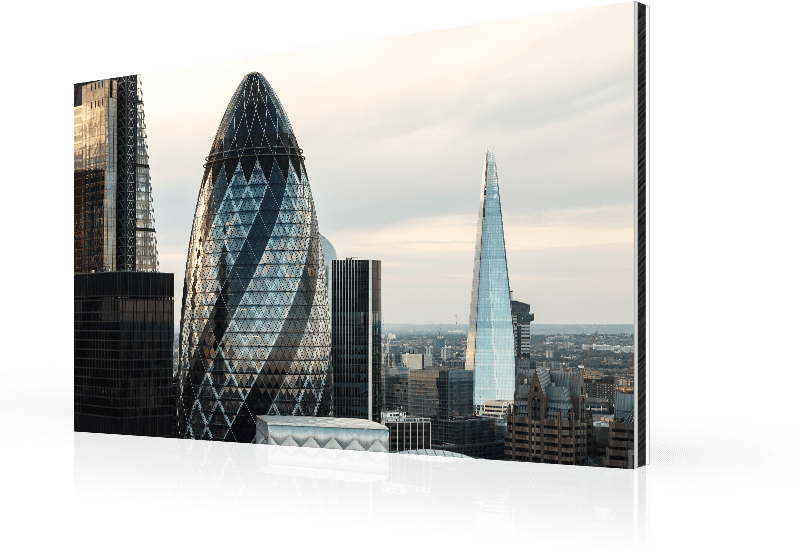 ---
---
Did you know? You can choose between more than 50 sizes and formats for your metal photo.
...printing photos on metal?
Brilliant, sturdy & flexible: Metal prints
Yes, it can be done! It might sound a little strange at first but in fact it's a practice that has been common for a long time already amongst professional photographers and hobbyists who appreciate quality. After all, metal is one of the lightest and most versatile image mediums there is. This and its radiant colour effects has made one of the most popular materials in the last years. Aluminium photo prints are also especially appreciated because of their amazing printing quality.
So it's no wonder that vernissages and photo exhibitions often work with metal prints. Its lightness makes a print on metal particularly suitable for touring exhibitions or for dynamic, on-the-go city types, who move often and don't want to be lugging heavy objects from place to place.
Aluminium prints allow for radiant, luminous effects
A photo print on metal is especially exciting because it gives you the opportunity to experiment with various effects. Depending on which motif you want to print on metal, you can choose between an aluminium base in white with a semi-matte effect and brushed metal. The former will look especially fantastic if you are keen to create a very colour-real, authentic result. The natural beauty of nature photography, landscapes, portraits or dramatic animal motifs in particular will come to the fore with this variant.
On the other hand, a metallic print on aluminium will fascinate all who view it with its dramatic shine. The processed structure in this variant can, however, mean that there may be some slight chromatic aberration from the original photo.
You'll always have a successful result if you do this: simply increase the brightness of your image file by 5 points. This way you can be sure that the motif on the structured background won't appear darker that you wanted and the lighter elements of your photo will be truly luminous! If you want to print a black and white photo or another motif with strong light/dark contrasts, a print on aluminium is the perfect choice.
Get creative with a metal poster print on aluminium
Did you know that printing on metal makes your photos extremely weather-resistant? Unlike many other photo mediums, metal is much less susceptible to damage than other surfaces thanks to its robust qualities.
At last you can hang your favourite photographs in damp environments such as the kitchen or bathroom, too! These rooms, that are sometimes rather neglected when it comes to decoration, will benefit in particular from an atmospheric aluminium photo print. A print on metal in principle leaves the selection of a motif wide open.
If you have a bathtub, for example, it can look amazing to have an aluminium print hanging directly above it for a relaxed atmosphere: something calming, sensual maybe, that you can gaze at and lose yourself in while soaking away the day in the bath. Lively and familial motifs are great for the kitchen. How about a photo from the last family get-together, for example?
Get creative and put a little pep into your daily environment.
Metal photo prints are always right
Flexible, light and sturdy: metal provides you with the option of having your photos printed in all imaginable colours and formats. It doesn't matter at all what camera you used for the photo or what the motif is. But you should keep the following in mind: For metal prints, we need an image with at least 150 DPI. This is the only way we can guarantee that the quality of your aluminium photo print will meet the highest standards.
You can, however, choose between 50 different sizes for your photo print on aluminium. Whether an impressive panorama metal print for that rather bare spot above the sofa or a tasteful collage on metal as a birthday gift for your mother – your imagination will know no bounds!
---
Different sizes for your Print on Metal


40 x 30 cm


60 x 40 cm


80 x 60 cm


120 x 90 cm


160 x 120 cm
---
---
Popular sizes
Your metal print is available in the following finishes: white semi-gloss / metallic brushed
Size
RRP
Price
Choose size

XS

20 x 20 cm

£19.00

£19.00

£19.00

select

XS

30 x 20 cm

£25.00

£25.00

select

XS

40 x 30 cm

£39.00

£30.00

£30.00

select

XS

40 x 40 cm

£35.00

£35.00

select

S

60 x 40 cm

£69.00

£45.00

£45.00

select

S

60 x 45 cm

£50.00

£50.00

select

S

60 x 60 cm

£60.00

£60.00

select

M

80 x 60 cm

£79.00

£65.00

£65.00

select

M

80 x 80 cm

£80.00

£80.00

select

M

90 x 60 cm

£70.00

£70.00

select

L

100 x 100 cm

£100.00

£100.00

select

L

120 x 80 cm

£129.00

£95.00

£95.00

select

L

120 x 90 cm

£129.00

£100.00

£100.00

select
Delivery discount on multiple purchases (same size)
Prices incl. VAT.
---
---
Did you know? We offer 3 clever hangings for your metal print.
Hangings
COUPLE (Our tip)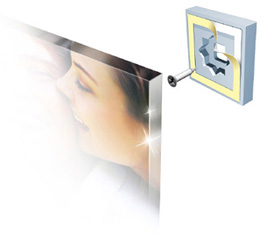 For small & medium-sized prints – with "Floating" effect
Up to 6 kg (120 x 90 cm)
Spacing from wall: 10 mm
"Floating" effect
HARRY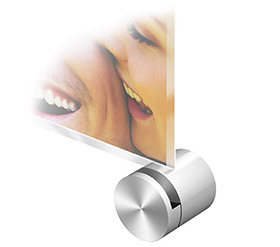 Steel hangings for large & heavy prints (no drilling needed)
For all sizes
Spacing from wall & diameter: 15 mm
Stainless steel
STEEL 20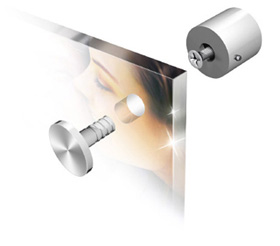 Steel hangings for large & heavy prints (drilling needed)
For all sizes
Spacing from wall & diameter: 20 mm
Stainless steel
---
Find out more about our mountings.
---
Any questions?
What's Alu-Dibond?

Alu-Dibond is a compound material made of 2 aluminium layers + 1 polyethylene core. This special combination makes it light-weight, stable and weatherproof. The high-quality surface is perfect for direct printing.

Learn more about Alu-Dibond

How to hang a metal print?

For aluminium prints there are various mountings available: Self adhesive hangers like COUPLE are suitable for small & medium-sized prints. They will give the metal print a "floating" effect.For very large metal prints (> 120 x 90 cm) we recommend the STEEL20 or HARRY hangers for fixing your print safely onto the wall.

Complete how-to on hanging metal prints

How to clean a metal print?

The easiest way to clean metal prints is using a duster or a soft lint-free cotton cloth. In case of dirt on the surface remove it with a damp cloth – but be kind! Avoid too much pressure.

Our tips for cleaning metal prints

What's better: Aluminium or Acrylic Glass?

Alu-Dibond and Acrylic Glass are both elegant materials for turning a single photo into something special. Acrylic Glass turns the photo into a modern design object. Alu-Dibond will thrill you with its precise image reproduction.

Full product comparison: Alu-Dibond vs Acryl Glass

Can be metal prints be hung outside?

Absolutely!
---
---
The XXL Panoramic Metal Print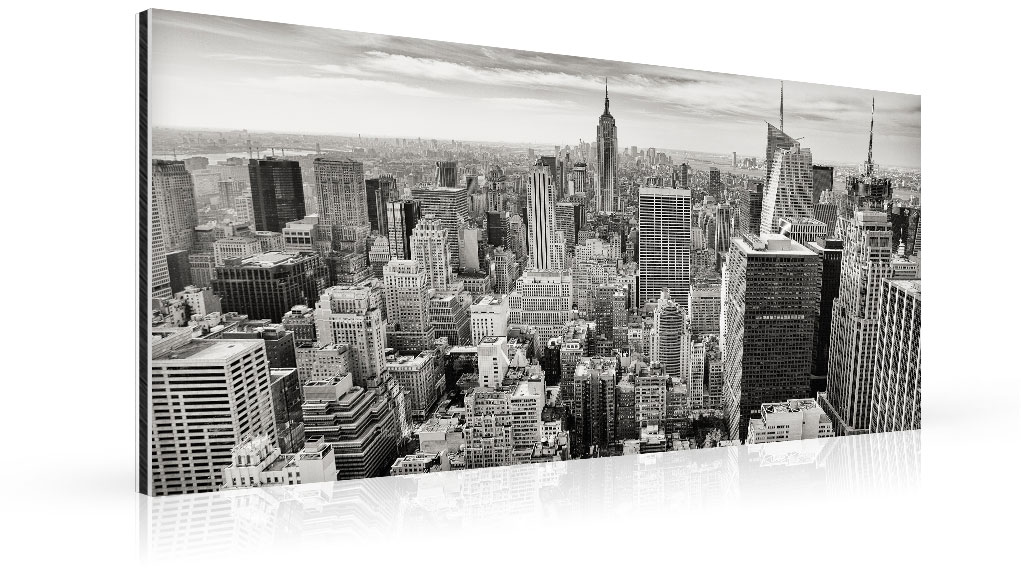 Large panoramic photos printed on metal are very stable and have a very high colour saturation. Sizes up to 120 x 60 cm can be ordered directly.
Each size up to 240 x 120 cm will be printed on demand.
More than 250 templates for your collage
Use up to 100 photos for your individual photo collage on aluminium. A very popular gift idea – and easy to create.
Find out more about collage prints on metal.
---
Ready to ship:
Monday, 11 Dec 2023
---
Create collage
Mosaic with
1,000 photos
Create a photo mosaic with up to 1,000 pictures. Printed on aluminium this will be a very speacial gift idea. Find more about photo mosaics
---
Ready to ship:
Monday, 11 Dec 2023
---
Create Photo Mosaic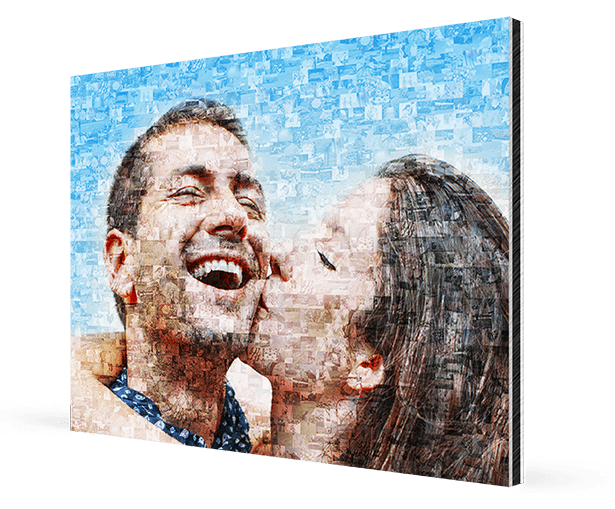 ---
Customer reviews
Michael T.
Review in United Kingdom
Product: Metal print Verified purchase
This is my second metal print and the quality is just as good as the first. The quality and the thinness of the raised plate make it stand out and look really professional.
Michael T.
Review in United Kingdom
Product: Metal print Verified purchase
I liked the lifelike colours and non-reflective service. Also the picture remains clear from every angle.

---
Alistair
Review in JERSEY
Product: Metal print Verified purchase
We ordered a 40x40cm acrylic glass print from a photo upload from our holiday. The order process was very easy and intuitive, communications good and delivery very prompt. The picture was well-packaged and arrived at our home in Jersey in perfect condition and was attached to our wall with the 'couple' fixings (optional extra) the morning after. Would certainly use again.

Mike
Review in 2ur
Product: Metal print Verified purchase
Quality print speed delivery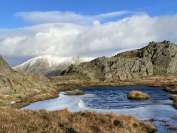 ---
---
---
You may also like
---