A backlit acrylic photo: here's how it works!
Illuminating plexiglass is a beautiful option for really highlighting your photos and at the same time providing ambient light in a room. It's no wonder that backlit acrylic photos are no longer found only in hip clubs, bars and restaurants but are also seen more and more at home. The acrylic glass print as such has been enjoying ever-increasing popularity in recent years as it is.
Why? Because, compared to real glass, it is unbelievably light and sturdy but at the same time offers very high-grade transparency. So, it's perfect for experimenting with different motifs, formats and design ideas, making the glossy colour-play not only a favourite amongst professional photographers but also increasingly more interesting for creative hobby-designers.
---
How to backlit an acrylic print in 5 steps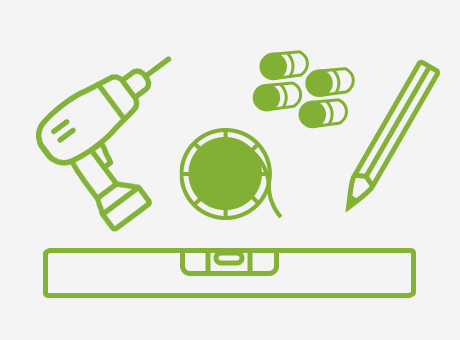 Things you need
You need a hanging kit (STEEL 20), drilling machine, spirit level, pencil and of course an LED strip light.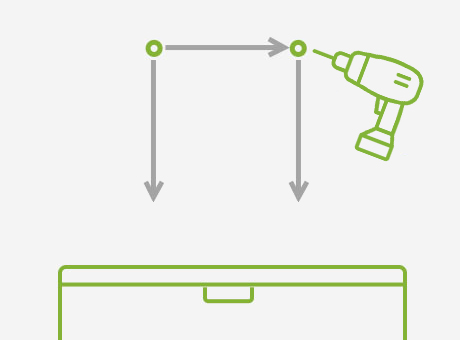 1. Attach mountings to the wall
Transfer spacing to the wall and attach the back part of the hanging kit.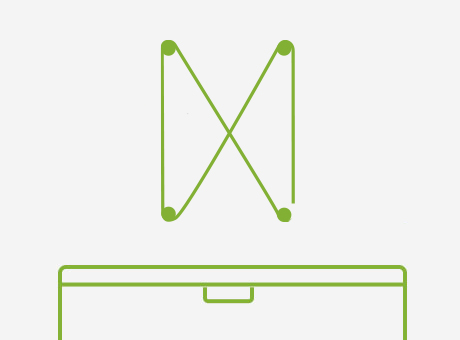 2. Attach LEDs
Wrap the LED strip light around the wall mountings.
---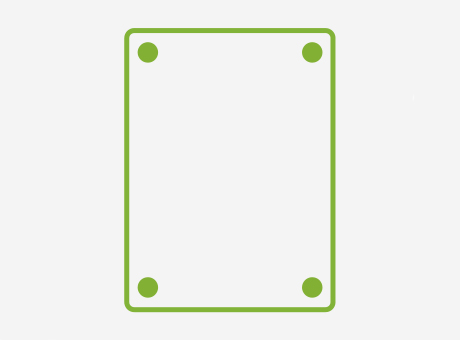 3. Attach mountings to the print
The front part of the hanging kit will be attached to the print. (Check manual!)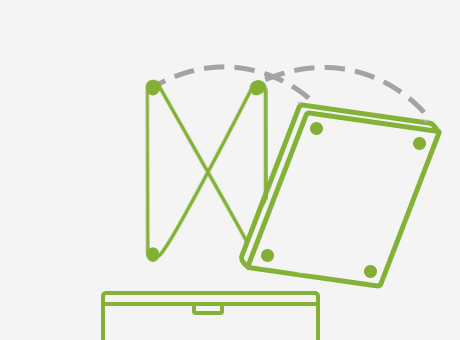 4. Hang the print
Now you can hang and adjust your photo.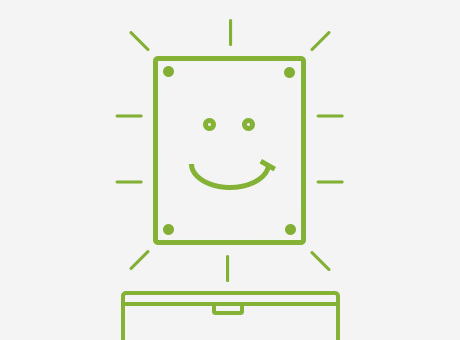 5. Done
Congrats! Turn on the LEDs and enjoy your backlit acrylic photo.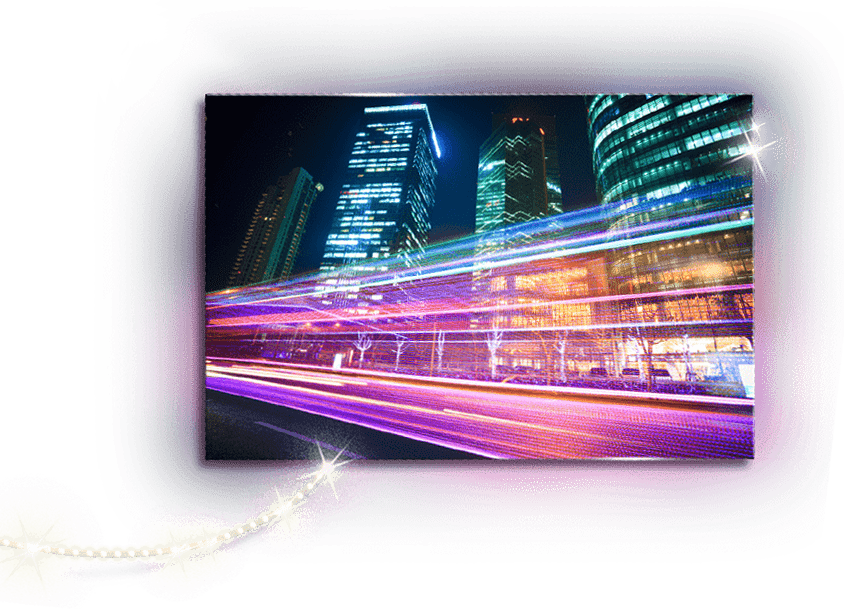 Illuminate acrylic photo with LEDs
Little effort - huge impact: With LEDs pictures can be transformed into shining art works.
---
Ready to ship:
Monday, 11 Dec 2023
---
---
Soft light with depth effect
With our 8 mm version you create stunning three-dimensional light art.
---
Ready to ship:
Monday, 11 Dec 2023
---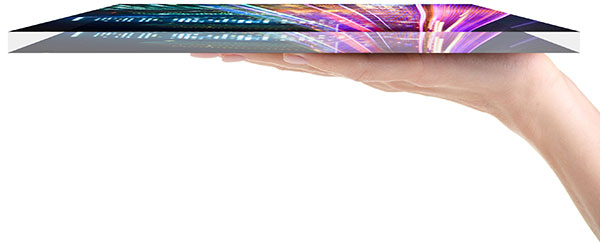 ---
---
Backlit Acrylic Prints - FAQs
What's better for illuminating: 3 mm or 8 mm thick glass?

The glass thickness is not relevant for the illumination, although the 8 mm perspex is way more stylish. Both versions can perfectly be used for any kind of illuminant.

Which mounting kit is the best suitable?

We recommend the hanging kit STEEL. With this mounting kit you'll have a proper distance to the wall which gives you plenty of space for attaching the illuminate. Moreover, you can light up the entire print.

Although adhensive hangings are prenty fancy with regard to the floating effect they're not suitable for illuminated perspex prints - as you can the shadow through the print.

Which illuminant should I use?

The easiest way is using a battery operated LED tubes. They can easily be attached to the wall behind the print - without nasty wires hanging down.
---
Beautiful light effects with Perspex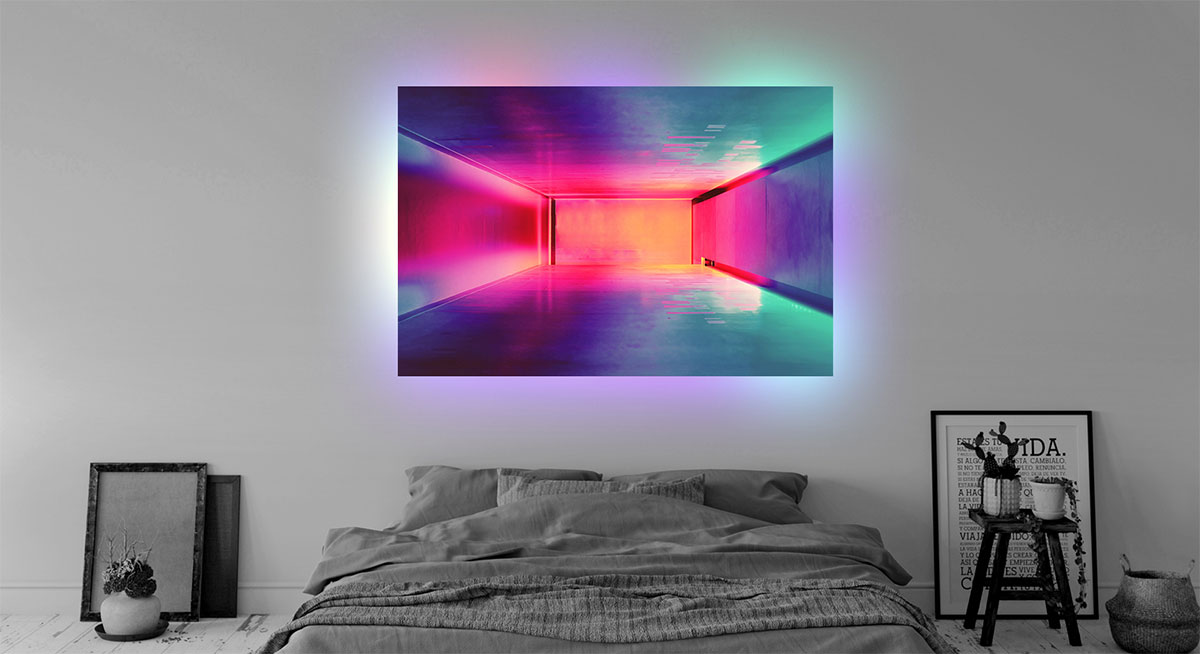 ---
Here's what you have to think about when you want to illuminate your acrylic prints
Irrespective of whether you want to illuminate your acrylic prints in the end or not, there are a few questions you need to clear up before you get started. You know those crazy neon installations with LEDs that constantly change colour? What might be a cool gimmick in a club or the party rooms of your youth is probably going to be a bit too much for your living room. So, we recommend from the offset using one-colour light sources with a warm sub-tone.
You should also remember that not all acrylic glass is made equal. There are various different thicknesses that can also create different light effects. The 3mm variant is cheaper, incredibly light and therefore very flexible for hanging purposes.
But the 8mm variant that catches the light well and refracts it inside the glass itselfproduces a really beautiful, muted light.
Creative, clever, simple: illuminating Plexiglass with LEDs
Illuminating Plexiglass with LEDs is the simplest, most straightforward way to turn your picture into a light installation. The key: they conduct little or no warmth to the glass. Although acrylic glass is extremely sturdy and resistant, the LEDs mean you don't have to expose your artwork to unnecessary heat stress.
In addition, LED lights are available in lots of different forms and colours. For DIY illumination, self-adhesive LED rolls and flat LED panels are particularly suitable. Which variant you choose will depend on your personal preferences on the one hand and naturally on the light effect you wish to create on the other. When you are happy to tinker away and experiment with the placing of the lights here and there, the self-adhesive strips are your best bet, for example.
DIY Tip 1: Make an LED frame to illuminate your acrylic photo print!
Sounds complicated but is actually super-easy. When you want to have your acrylic photo print illuminated to draw subtle attention to it, this variation is perfect for you. All you need to do this is a self-adhesive roll with lots of little LED lights. Then simply take the measurements of the picture to be illuminated and cut the roll accordingly. As a last step, simply stick the LED strips that you've just cut along the back edges of your acrylic photo print.
Our tip: you can create a particularly charming and beautiful light effect with our premium version with a glass thickness of 8 mm and polished edges. The light from the LEDs then not only shines out from behind the edge of the picture but also refracts inside the glass itself and penetrates the depths of the photo.
DIY Tip 2: backlit acrylic glass with modern LED panels
The light frame is a great idea but you want to have your acrylic prints backlit? No problem. When you want to illuminate the entire surface of the picture, flat LED panels are recommended. You can easily buy these in your local DIY store to match the size of your picture but they are also available online in many different variants. But just check what the dimensions of the available LED panels are before you have your acrylic photo printed. In any case, we offer such a huge range of different image formats that it will probably be easier to match the size of your acrylic prints to the size of the panel instead of the other way around.
It also makes sense here to experiment first with smaller formats. They are significantly lighter and easier to attach to the wall than larger formats. Once you have your print on acrylic and your LED panel, all you still need are 4 to 6 strong metal brackets from your local DIY store (like those you might be familiar with from picture frames but thicker) in order to fix the front of the LED panel to the back of the picture. With this step complete, you're ready to attach the back of the LED panel to the wall.
For guaranteed success: buy as flat an LED panel as possible that is designed to be attached at the back to a wall. This sort of panel often has an on/off switch or even a remote control that allows you to dim the light as you wish. This avoids the need for an ugly plug hanging behind your picture and you can be much more flexible in where you hang it.
---
Possible locations for back-lit acrylic glass
Acrylic glass photos can be used in many different places, both in private or public buildings. The following is a list of the most popular locations where our customers have placed back-lit acrylic glass photos.
Trendy bars and cafes
Wellness or spa rooms
Exhibition stands and displays
Lighting boxes and displays