1. Take eye photo

2. Edit photo

3. Download iris photo

---
Create an iris photo
An iris photo is a very personal and individual work of art. After all, the human eye is unique - just like a fingerprint. As a large-format print, an iris photo is the ultimate gift idea and easier to create than you might think.
---
How to make your own iris photo?
---
Iris photography - Things to know
Can I take an iris photo myself?

Sure! You just need a really good smart phone or good quality photography equipment. Simply use the DIY guide from our partner site easy-iris.com.

Is iris photography harmful for the eyes?

Nope. It is absolutely harmless for the eye. Did you know that the normal daily exposure to light is 100 times greater compared to taking a photo from your eyes? However, people suffering from epilepsy or those who are medically advised to avoid bright light should not photograph their eyes.

Can I edit my iris photo?

Of course! Just upload your self-made iris photo into the free iris editor. The iris can be selected and cropped, and the colour saturation and sharpness adjusted.

Can I download my iris photo as a file?

Yep. You can download your iris photo free of charge in the web version. If you want to buy your iris photo as a printable file and send it as an e-card, you can purchase a version in ultra-HD resolution.

Do contact lenses get in the way?

No, they don't. Only hard or coloured contact lenses may have an impact on the results.

Can children's eyes be photographed?

Since the kid will have to hold its head very still for the photo and won't understand the process, we would recommend taking an iris photo after the age of about 5.
---
Taking photos of your own eye
Eye photography used to be virtually impossible without a professional photographer. But because the cameras on modern smart phones are becoming increasingly more sophisticated, it's very simple these days to take your own iris photo. To do this, all you need is a smart phone of one of the latest generations or suitable camera equipment.
---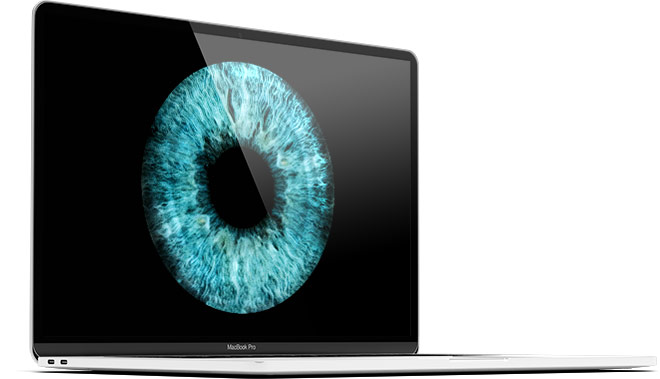 Your iris photo is
always unique
The human eye is a unique work of art. This makes an iris photo probably one of the most personal of all gifts.
Create your iris photo now –
it's really very easy!
---
Create iris picture now
---
Iris photography as a gift
An iris photo is pretty popular these days. Once you have created a high-resolution photo of your own eye, you can have this printed on high-quality materials in large format. An iris photo on canvas is the most popular but if you would like to give someone an especially high-quality gift, you should take a look at prints on acrylic glass.
---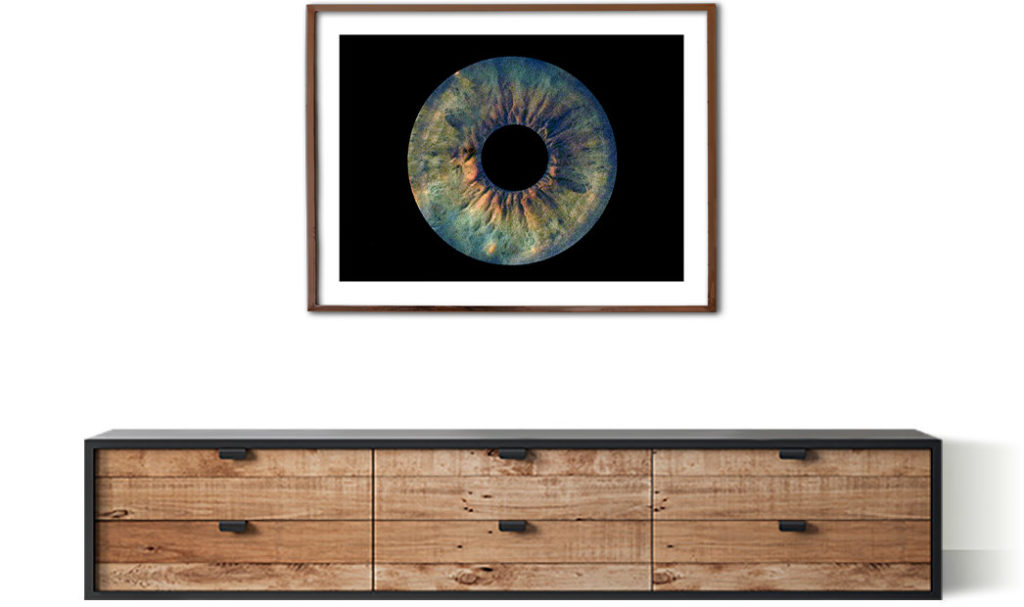 ---
Create your iris photo
---
This might also interest you