Your gift idea for Christmas
---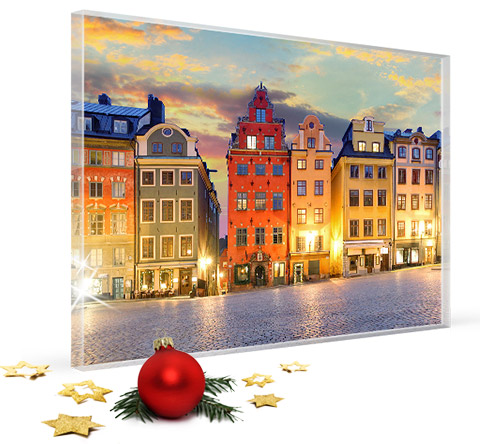 Only until Sunday 16 December
---
e. g. 90 x 60 cm instead of £125
now £70
---
Ready for dispatch: Tuesday 23 Thursday

more information

Further information
Prices
Acrylic print info
Delivery times
Mounting
Size
RRP
Price
Choose size

XS

8 x 8 in

(20 x 20 cm)

£45.00

£19.00

£49.00

select

XS

12 x 8 in

(30 x 20 cm)

£20.00

£60.00

select

XS

16 x 12 in

(40 x 30 cm)

£65.00

£30.00

£70.00

select

XS

16 x 16 in

(40 x 40 cm)

£35.00

£95.00

select

XS

18 x 12 in

(45 x 30 cm)

£75.00

£35.00

£95.00

select

S

24 x 16 in

(60 x 40 cm)

£45.00

£115.00

select

S

24 x 18 in

(60 x 45 cm)

£50.00

£120.00

select

S

24 x 24 in

(60 x 60 cm)

£105.00

£60.00

£140.00

select

M

32 x 24 in

(80 x 60 cm)

£115.00

£65.00

£165.00

select

M

32 x 32 in

(80 x 80 cm)

£80.00

£170.00

select

M

36 x 24 in

(90 x 60 cm)

£125.00

£70.00

£170.00

select

L

40 x 40 in

(100 x 100 cm)

£100.00

£250.00

select

L

48 x 32 in

(120 x 80 cm)

£175.00

£95.00

£245.00

select

L

48 x 36 in

(120 x 90 cm)

£175.00

£100.00

£250.00

select
Delivery discount available on multiple purchases (same size).
All sizes and prices
Prices incl. VAT.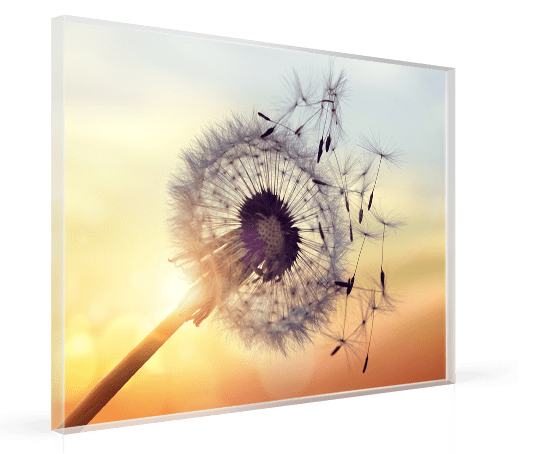 Acrylglas Foto Informationen
High gloss acrylic glass
Océ – Canon™ print technology
Up to 200 years' light resistance
Glass thickness: ⅛ in or ⅓ in (3 or 8 mm)
8 mm with diamond-cut edges
---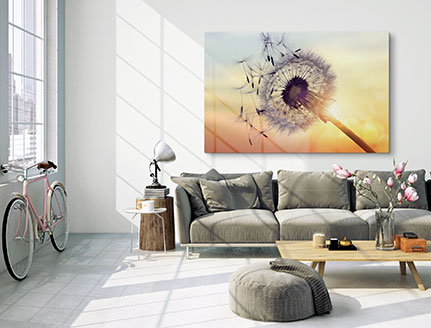 Detailed information
High gloss acrylic glass available in two choices of glass thickness ⅛ in or ⅓ in (3 or 8 mm)
Premium (8mm) + diamond cut edges
Choice of 3 mounting systems – also "floating" hanging form
Printed directly on acrylic glass with Océ – Canon™ print technology including white print
Many acrylic print sizes also available with Next Day delivery
Glass printing also available in XXL sizes up to 80 in (2 metres)
When will your acrylic be delivered?
Choose a size
Destination
TODAYOrder
now

Next Day*deliveryguaranteed

EXPRESSdeliveryexpected

STANDARDdeliveryexpected

Tue
Wed
Thurs
Fri
Sat
Sun
Mon
Tue
Wed
Thurs
23
Apr.
24
Apr.
25
Apr.
26
Apr.
27
Apr.
28
Apr.
29
Apr.
30
Apr.
01
May.
02
May.
* Next Day delivery only available if ordered before midday
Our delivery companies:

---
Destination
| | Size | Next Day Upgrade | Express Upgrade | Delivery |
| --- | --- | --- | --- | --- |
| XS | 8 x 8 in | £89.95 | £5.95 | £12.95 |
| XS | 12 x 8 in | £89.95 | £5.95 | £12.95 |
| XS | 16 x 12 in | £89.95 | £5.95 | £12.95 |
| XS | 16 x 16 in | £89.95 | £5.95 | £12.95 |
| XS | 18 x 12 in | £89.95 | £5.95 | £12.95 |
| S | 24 x 16 in | £89.95 | £7.95 | £15.95 |
| S | 24 x 18 in | £89.95 | £7.95 | £15.95 |
| S | 24 x 24 in | £89.95 | £7.95 | £15.95 |
| M | 32 x 24 in | £89.95 | £7.95 | £15.95 |
| M | 32 x 32 in | £139.95 | £9.95 | £19.95 |
| M | 36 x 24 in | £139.95 | £9.95 | £19.95 |
| L | 40 x 40 in | £139.95 | £12.95 | £19.95 |
| L | 48 x 32 in | £139.95 | £12.95 | £19.95 |
| L | 48 x 36 in | £139.95 | £12.95 | £19.95 |
Prices incl. VAT.
Delivery discount available on multiple purchases (same size).
All prices and delivery times
Ghost
Couple
Steel 20
Image
Components
4-part set incl. screws
4-part set comprising
2 mounts & 2 spacers
4-part set incl. screws
0.8 in diameter
(20 mm diameter)
Weight capacity
Holds up to 0.6 kg
approx. 24 x 16 in
(approx. 60 x 40 cm)
Holds up to 0.6 kg
approx. 48 x 36 in
(approx. 120 x 90 cm)
Suitable for all photo sizes
Impression
"Floating" effect
"Floating" effect
High-quality stainless steel fixture
(AISI304)
Suitable for
Alu-Dibond
Other
Assembly instructions incl.
Assembly instructions incl.
Drilling & assembly instructions excl.
Price
£12.95
£10.95
£18.95