Cheap metal prints in 3 steps
1. Upload photo

2. Select size

3. Order metal print

---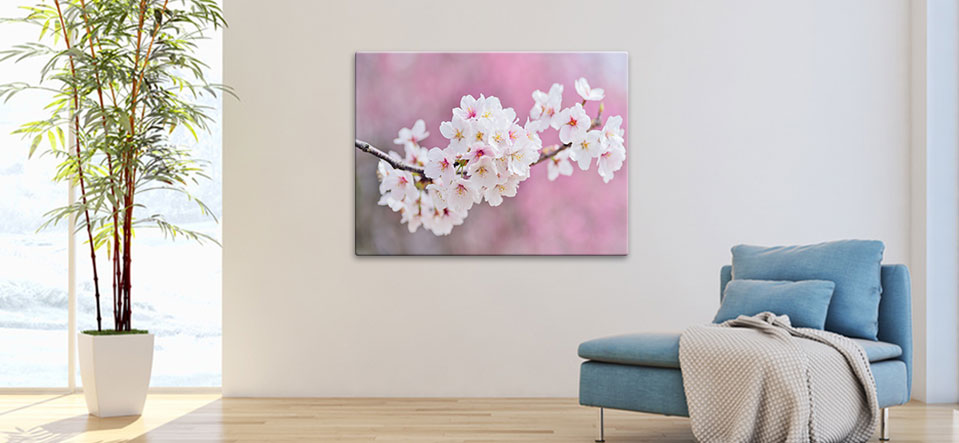 ---
---
Cheap metal prints
Metals prints are a favourite of professional photographers and galleries. Not only are prints on metal sturdy and hard-wearing (and are thus especially suitable for large-formats), they also look elegant and very exclusive. Of course this usually all comes at a price and metal prints tend to be the most expensive option. However, we regularly offer cheap metal prints for the most popular formats in our metal print sale. Check our website and sign up for our newsletter so that you never miss out on the opportunity to snap up an amazing bargain. Take advantage of our metal print sale to order those cheap metal prints you always wanted at a price comparable with that for acrylic glass or even large-format canvas.
Tip: If you subscribe to our free newsletter, you can order with free shipping.
---
Your cheap metal print in different sizes


40 x 30 cm


60 x 40 cm


80 x 60 cm


120 x 90 cm


160 x 120 cm
---
---
Metal photo prints cheap
We all know how great metal prints look: this medium turns an ordinary print into something much more exclusive and impressive. The relatively high cost can discourage especially first-timers, however. Our cheap metal prints are your chance to discover for yourself what all the professional photographers rely on for top-quality results. Sign up for our newsletter to be notified automatically about our regular metal print sales for metal photo prints cheap in the most popular formats.
Did you know? We offer 3 hanging systems for your metal prints.
---
Further information
Alu-Dibond print info
Prices
Delivery times
Mounting
Alu-Dibond information
Original Alu-Dibond from Thyssen Krupp©
Modern Océ – Canon™ print techology
200 years' fade resistance (indirect light)
White, semi-gloss or metallic, brushed surface finish
---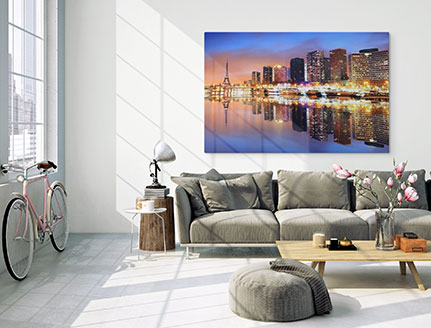 Detailed information
Very sturdy Alu-Dibond© compound structure – 2 choices of frame thickness
Alu-Dibond© available in a metallic brushed and white, semi-gloss surface finish
Printed directly onto Alu-Dibond© with modern Canon™ print technology including white print
Aluminum printing also available in XXL sizes up to 80 in (2 metres) as custom sizes
Choose from 3 mounting systems – incl. "floating" effect mount
Your metal print is available in the following finishes: white semi-gloss / metallic brushed
Size
RRP
Price
Choose size

XS

20 x 20 cm

£19.00

£19.00

£19.00

select

XS

30 x 20 cm

£25.00

£25.00

select

XS

40 x 30 cm

£39.00

£30.00

£30.00

select

XS

40 x 40 cm

£35.00

£35.00

select

S

60 x 40 cm

£69.00

£45.00

£45.00

select

S

60 x 45 cm

£50.00

£50.00

select

S

60 x 60 cm

£60.00

£60.00

select

M

80 x 60 cm

£79.00

£65.00

£65.00

select

M

80 x 80 cm

£80.00

£80.00

select

M

90 x 60 cm

£70.00

£70.00

select

L

100 x 100 cm

£100.00

£100.00

select

L

120 x 80 cm

£129.00

£95.00

£95.00

select

L

120 x 90 cm

£129.00

£100.00

£100.00

select
Delivery discount on multiple purchases (same size)
Prices incl. VAT.
When will your Alu-Dibond print be delivered?
Choose a size
Destination
TODAYOrder
now

Next Day*deliveryguaranteed

EXPRESSdeliveryexpected

STANDARDdeliveryexpected

Sun
Mon
Tue
Wed
Thurs
Fri
Sat
Sun
Mon
Tue
17
Feb.
18
Feb.
19
Feb.
20
Feb.
21
Feb.
22
Feb.
23
Feb.
24
Feb.
25
Feb.
26
Feb.
* Next Day delivery only available if ordered before midday
Our delivery companies:

---
Destination
| | Size | Next Day Upgrade | Express Upgrade | Delivery |
| --- | --- | --- | --- | --- |
| XS | 8 x 8 in | £89.95 | £5.95 | £12.95 |
| XS | 12 x 8 in | £89.95 | £5.95 | £12.95 |
| XS | 16 x 12 in | £89.95 | £5.95 | £12.95 |
| XS | 16 x 16 in | £89.95 | £5.95 | £12.95 |
| S | 24 x 16 in | £89.95 | £7.95 | £15.95 |
| S | 24 x 18 in | £89.95 | £7.95 | £15.95 |
| S | 24 x 24 in | £89.95 | £7.95 | £15.95 |
| M | 32 x 24 in | £89.95 | £7.95 | £15.95 |
| M | 32 x 32 in | £139.95 | £9.95 | £19.95 |
| M | 36 x 24 in | £139.95 | £9.95 | £19.95 |
| L | 40 x 40 in | £139.95 | £12.95 | £19.95 |
| L | 48 x 32 in | £139.95 | £12.95 | £19.95 |
| L | 48 x 36 in | £139.95 | £12.95 | £19.95 |
Prices incl. VAT.
Delivery discount available on multiple purchases (same size).
All prices and delivery times
Ghost
Couple
Steel 20
Image
Components
4-part set incl. screws
4-part set comprising
2 mounts & 2 spacers
4-part set incl. screws
0.8 in diameter
(20 mm diameter)
Weight capacity
Holds up to 0.6 kg
approx. 24 x 16 in
(approx. 60 x 40 cm)
Holds up to 0.6 kg
approx. 48 x 36 in
(approx. 120 x 90 cm)
Suitable for all photo sizes
Impression
"Floating" effect
"Floating" effect
High-quality stainless steel fixture
(AISI304)
Suitable for
Alu-Dibond
Other
Assembly instructions incl.
Assembly instructions incl.
Drilling & assembly instructions excl.
Price
£12.95
£10.95
£18.95
---
---
This might also interest you