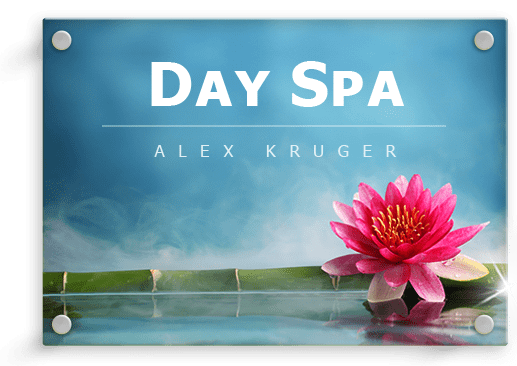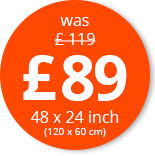 Perfect photo reproduction
Next Day delivery
Spectacular colour depth
Ready for dispatch:
Monday 22 Sunday

Acrylic glass signs in 3 steps
1. Upload photo

2. Choose a size

3. Order acrylic glass sign

---
Can you print texts and signs onto acrylic glass?
The high qulity photo on acrylic glass is one of the newer uses of acrylic glass printing. For some time this robust and high-quality material has been used for the likes of signs and advertisements.
The acrylic photo print is therefore one of the most sophisticated approaches to acrylic glass printing. Nowadays, anyone who wants to inscribe onto acrylic glass is making the right choice, as when combined with background lighting it gives the photo, or the sign, a great visual effect.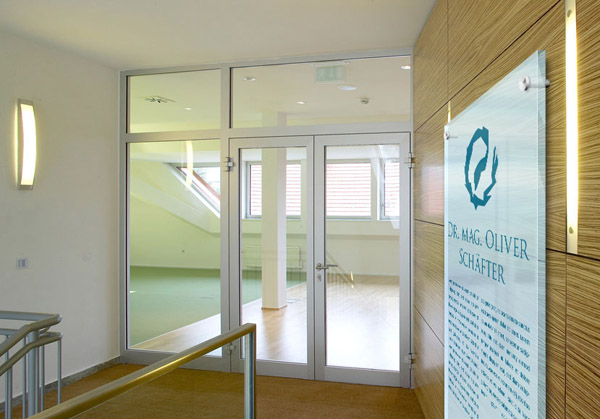 ---
What do I need to look out for when printing text onto acrylic glass?
Photo files are not supported for the printing of text as the photo file is scanned during printing. This creates noticeable infamous diagonal stripes, especially with lower resolutions. Therefore we recommend uploading vector files for creating signs and texts.
| | |
| --- | --- |
| Format | File extension |
| Windows Meta File | .wmf |
| Encapsulated PostScript | .eps |
| Adobe Illustrator | .ai |
---
What should I look out for with acrylic glass printing?
Simply upload your photo on acrylic-glass-photo.co.uk. The website will automatically recognise the uploaded file format and suggest a size. The suggested size is based on the photo resolution and the best achievable print quality. The higher the resolution of a mobile phone photo, the bigger the suggested acrlic glass photo photo will be. More information can be found under FAQs to acrylic prints.
Photo resolutions for popular acrylic print formats
| | | |
| --- | --- | --- |
| Format | Required resolution | Megapixels |
| Acrylic print 32 x 24 in (80 x 60 cm) | 3200 x 2400 pixels | 7.6 |
| Acrylic print 36 x 24 in (90 x 60 cm) | 3600 x 2400 pixels | 8.4 |
| Acrylic print 40 x 30 in (100 x 75 cm) | 4000 x 3000 pixels | 12.0 |
| Acrylic print 48 x 32 in (120 x 80 cm) | 4800 x 3200 pixels | 15.2 |
| Acrylglic print 48 x 36 in (120 x 90 cm) | 4800 x 3600 pixels | 17.2 |